Adopting from CHA Animal Shelter
CHA Animal Shelter has both dogs and cats available for adoption. All of our adoptable dogs and cats are spayed or neutered, up to date on vaccinations, microchipped, and have been examined by a veterinarian.
The process includes just 3 short steps:
1. Complete an adoption application
2. Schedule an appointment
3. Meet with an Adoption Counselor to ensure we are sending you home with the right match
Hours: Due to COVID-19 restrictions, CHA Animal Shelter is currently closed to the public except by appointment. To schedule your private, socially-distant adoption appointment click HERE.
Can't adopt right now? Sponsor a CHA dog or cat!
You may not be able to adopt at this time, but you can always Sponsor A Pet.  Learn more.
Adoption Fees
Kittens (5 months & under): $80
Cats (5 months to 5 years, 11 months): $40
Senior Cats (6 years & older): $5
Puppies (5 months & under): $300
Dogs (5 months & older): $150
---
What to bring when you plan to adopt a pet!
In addition to the pre-adoption interview, CHA requires that potential pet adopters provide proof of identity.
Valid driver's license or other government-issued photo identity card.
If you can't get to the shelter…
You can also find CHA adoptable animals at our fundraising events or local community events. Please check out our events page for upcoming events!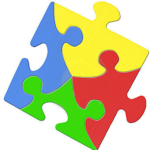 CHA Animal Shelter welcomes all families who want to adopt. Special adoption appointments can be scheduled so your family has a quiet, calm environment to meet your best match. Please reach out to Kelsey@chaanimalshelter.org for more information or to set up an appointment.