Adopting from CHA Animal Shelter
CHA Animal Shelter has both dogs and cats available for adoption. All of our adoptable dogs and cats are spayed or neutered, up to date on vaccinations, microchipped, and have been examined by a veterinarian.
The process includes just 3 short steps:
1. Complete an adoption application
2. Meet with an Adoption Counselor to ensure we are sending you home with the right match
Hours:
Monday: 12-2 pm & 6:30-8 pm
Tuesday: 12-2 pm & 6:30-8 pm
Wednesday: 12-2 pm
Thursday: 12-2 pm & 6:30-8 pm
Friday: 12-2 pm & 6:30-8 pm
Saturday: 1-4 pm
Sunday: 1-4 pm
Can't adopt right now? Sponsor a CHA dog or cat!
You may not be able to adopt at this time, but you can always Sponsor A Pet.  Learn more.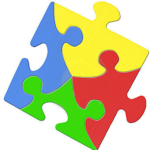 CHA Animal Shelter welcomes all families who want to adopt. Special adoption appointments can be scheduled so your family has a quiet, calm environment to meet your best match. Please reach out to Kelsey@chaanimalshelter.org for more information or to set up an appointment.