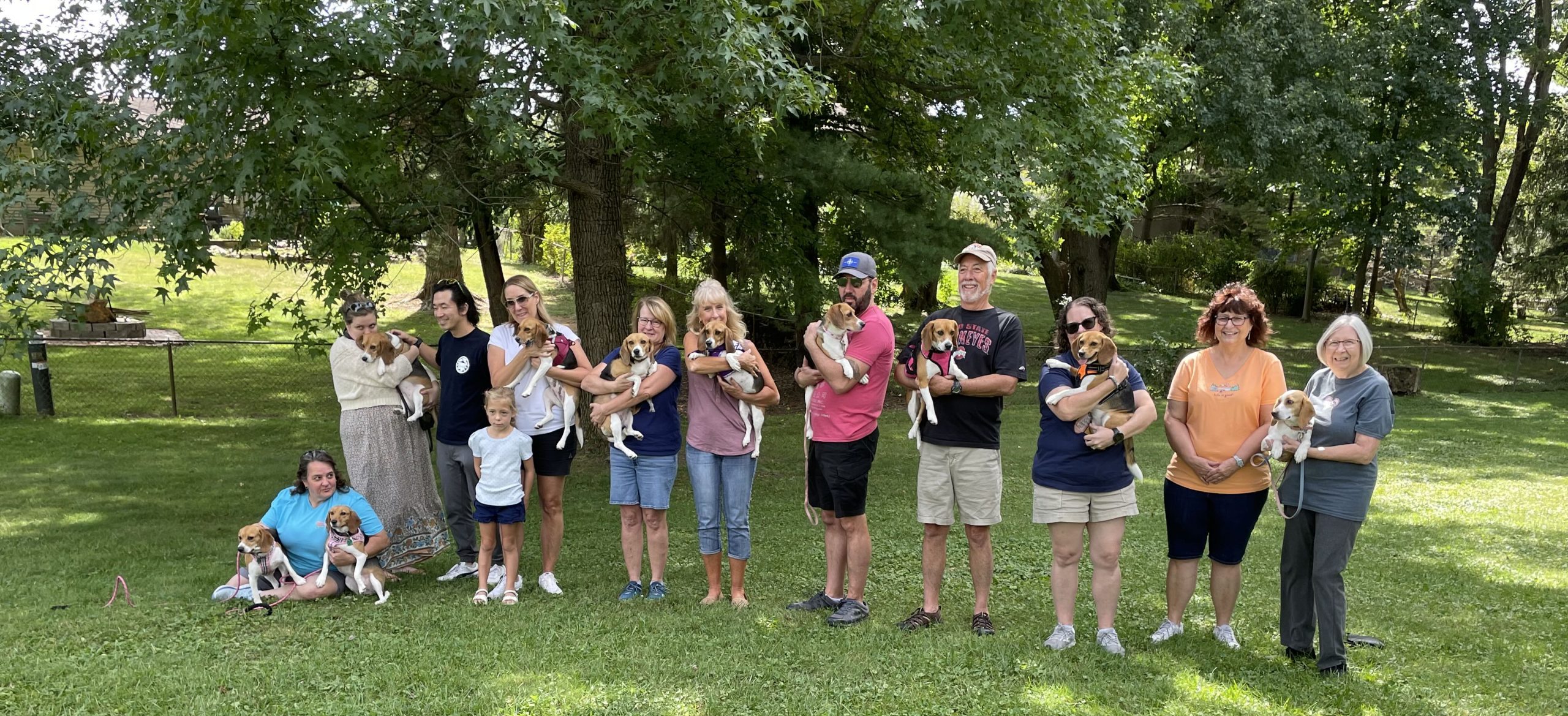 Our amazing adopters held a Beagle reunion for the sweeties rescued just over a year ago from the Envigo testing facility by the Humane Society of the United States. The HSUS rescued over 4,000 Beagles from the facility and then transferred the pups to partner shelters around the country.  Every one of our CHA adopted dogs was welcomed into their adopter's homes and hearts not fully knowing what to expect. All of them have shown their new pups that the world can be a loving, safe place and have given them loving arms to go to when things feel overwhelming. Their dedication was displayed today through the curious, playful, and smiling Beagles that took over this beautiful yard and had a wonderful time reuniting with their fellow survivors. They are no longer known by the numbers tattooed on their ears but by new names along with countless nicknames given by their loving families.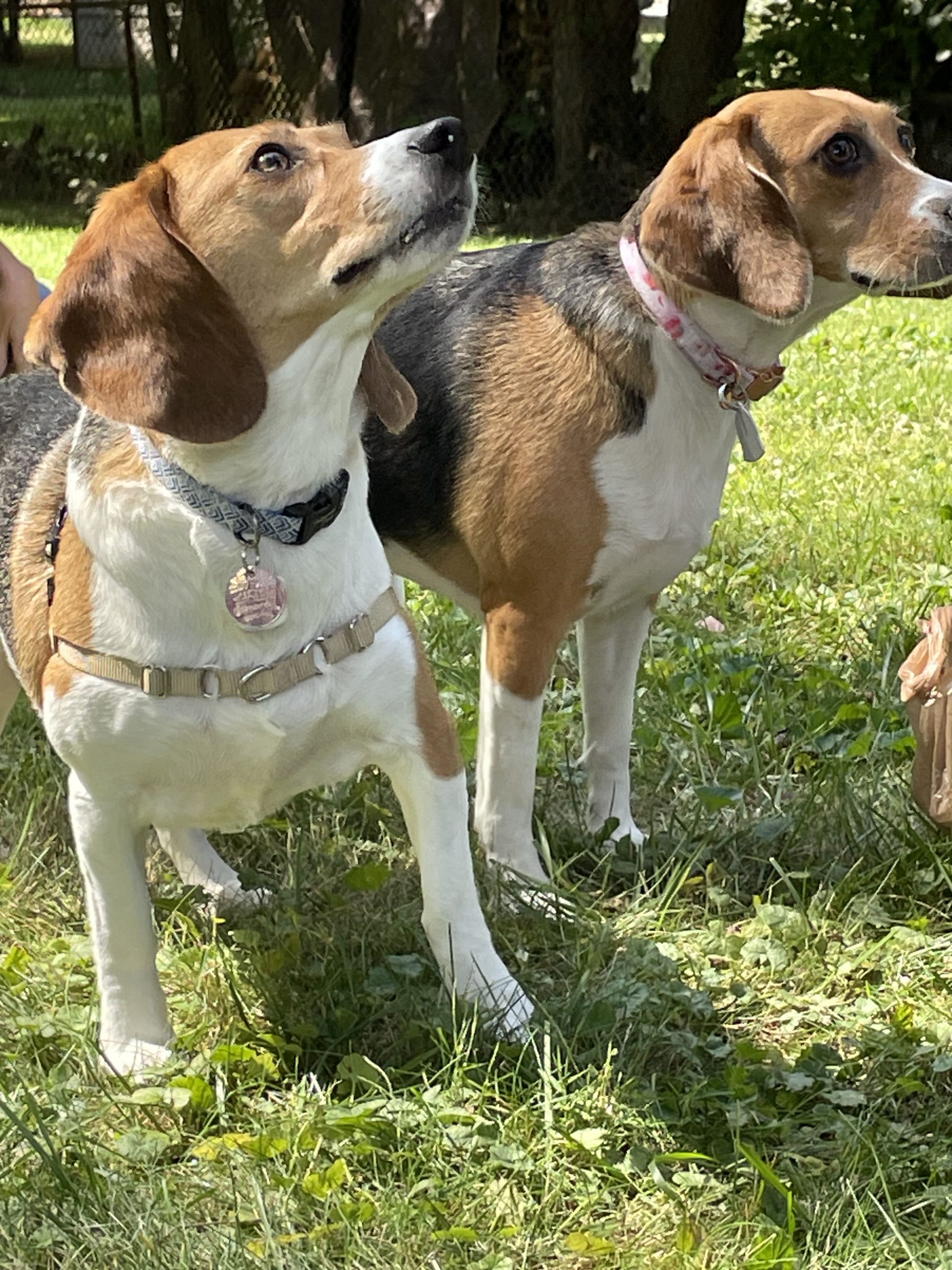 Nine of the ten CHA-adopted pups were in attendance along with another Beagle adopted from Licking County Animal Shelter and a Beagle/Basset Hound mix who is a sibling and emotional support animal to one of the CHA dogs.
They enjoyed an afternoon of dog cake, play, cuddles, and of course in true hound dog fashion, lots of sniffing!